Saturday 12/3/10: Nike Nationals: [Official Results and Splits]
Anne finishes 53rd running against the best in the nation and in the sloppiest conditions I have ever seen. It was so muddy that she had to tape her spikes on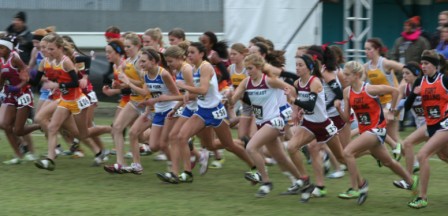 [Watch a replay of the race] [Highlight of the week Video] [Race Highlights Video]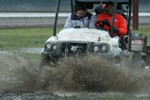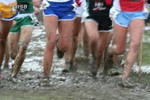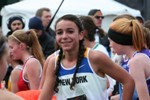 ---



ANNE CAREY IS GOING TO NATIONALS IN PORTLAND OREGON
She is the FIRST CHSAA Runner to ever Qualify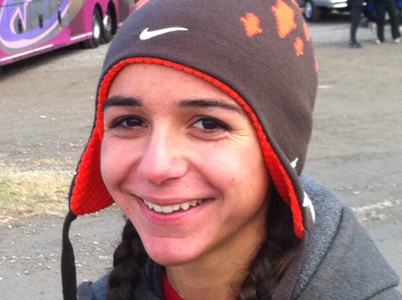 ---
Saturday 11/27/10: Nike Nationals Regional Qualifier:
What a GREAT RUN by ANNE CAREY!!!!
10th Place Overall - 18:49 Anne was the 6th place Individual Finisher (after you take out the first two teams) and the Top 5 go to Oregon for Nationals
There are still FOUR at Large teams that will be chosen tomorrow and if North Shore (Who was 3rd) is chosen - ANNE WOULD GO
Nothing any of us can do now but pray Nike picks North Shore
To be continued...
---
Saturday 11/20/10: New York Federation Championships
[Team Results] [Official Results]

Brandon 24th - 16:31 and Anne 8th - 18:45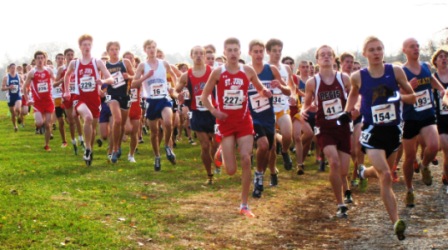 Incredible Day and Year for all of SJB XC
---
11/13/10: CHSAA Champs [Team Results] [Official Results]
Both the Boys and Girls Team come in 3rd Place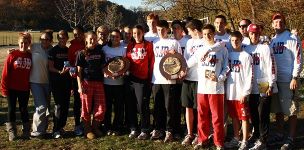 Anne Carey runs 3rd fastest time in meet history
Boys were 3rd only 1 time before - 30 years ago - 1980 Brandon-5th Place + Matt 9th Place
---
Saturday 11/6/10 CHSAA Freshmen Champs: [Team Results]
Freshmen Boys end their Freshmen XC Careers in Style finishing in 4th Place
---
10/31/10: League Champs [Team Results] [Official Results]
Every SJB Team came in 3rd Place
Anne Carey runs 19:46
Varsity Boys Impress EVERYONE
17:04 - 17:20 - 17:27 - 17:56 - 17:56 - WOW
---
Wednesday 10/20: Sophomore Championships [Photo's]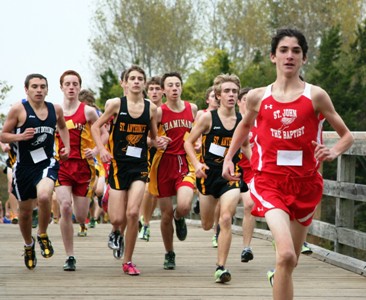 [Team Results]


Paolo Fiore is the Sophomore League Champion





---
Saturday 10/16: Brown Northeast Championships 2010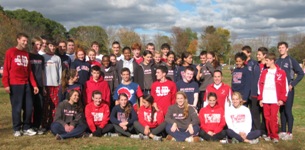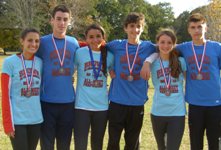 Anne Carey(18:01) Brandon Camenzuli(16:16) Matt Zampariello(16:17)
[Team Results]

---
Saturday 10/16: Fordham Prep Frosh XC Relays 2010 [Team Results]
---
Wednesday 10/13: Dual Meets: [Team Results]
Another Great Day at the Meadow
Boys and Girls Varisty Run a "Hard Tempo Run" and impress with how easy they ran those times
JV and Frosh run very well and are starting to make big changes in thier speed
---
Saturday 10/9: Manhattan Inv [Team Results] [Official Results]
A very strange - but enjoyable - day in the Bronx
All of our inexperienced runners LOVED the course but not the times they ran.
After a night of surfing the web and talking to coaches, I am going to say that the course was 10+ seconds long, others are saying up to 15 seconds. Take that for what it is worth. All that being said, it did not stop Anne Carey for coming in 4th Place and running a season best time of 15:20
---
Wednesday 10/6: Dual Meets: [Team Results]
More Great results...JV Girls win 40th in a row!!!
---
Saturday 10/2/2010: St. Anthony's Inv
[Team Results] [Official Results] [Newsday Article]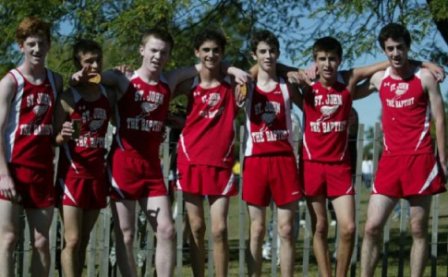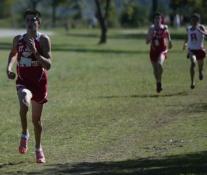 Boys Varsity: FIRST PLACE
Girls Varsity: SECOND PLACE
Frosh Boys - JV Boys - Sophomore Boys all come in THIRD PLACE
PR's Rule The Day: 31 out of 37 Boys run PR's

Brandon wins and Matt comes in 2nd place
in the picture to the right

---
Wednesday 9/29/2010: Dual Meets [Team Results]
23 Personal Records (PR's) are set today
JV Girls Keep their Winning Streak Alive
SJB XC is starting to put it all together - I think October is going to be GREAT
---
Saturday 9/25/2010: Bowdoin XC Classic and Suffolk Coaches Inv:

Sophomores take 2nd Place at Suffolk Coaches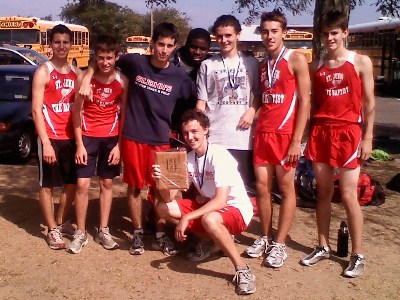 [Team Results Suffolk]

[Official Results Suffolk]

[Team Results Bowdoin]

[Official ResultsBowdoin]

Anne Carey comes in 2nd place at the Bowdoin Park XC Classic as the girls team runs the PERFECT RACE


---
Wednesday 9/22/2010: Dual Meets [Team Results]
Not a great day, in the heat and sunshine, at the meadow
Boys Var, Boys JV and Girls Var lose...Girls JV keep their streak alive
---
THANK YOU


At the Park In the A.D.'s Office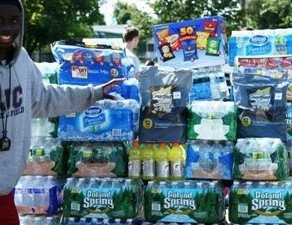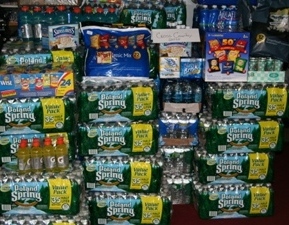 Days like this is what makes the SJB XC Team a Family
Thank you for making your coaches proud
and for supporting ALL OF SJB
This is what OUR school is all about
---
Wednesday 9/15/2010: Dual Meets [Team Results]
Boys beat Kellenberg on all Three Levels
Girls Varsity and JV continue their winning streak
---
9/11/10: Jim Smith Inv [Team Results] [Official Results]
The SENIORS get us off and Running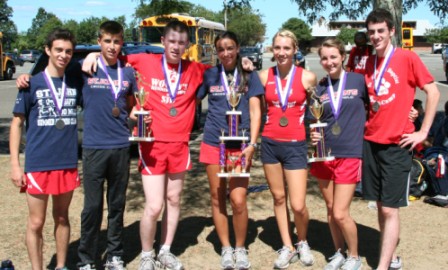 Girls 1st Place - Boys 2nd Place
ANNE CAREY runs the fastest time of the day
---
Congratulations to Leo Petrina for running 4:37 in the MILE
---
Take a listen to one of the country's BEST Coaches


Track and Field Videos on Flotrack
---
I have been asked by many "how often should we do Core?"
My answer is EVERYDAY! However you should not do the same thing everyday
I am suggesting the following:
Do planks one day and Pushups/Situps the next day
Planks: Do the 3-2-1 routine. This is 3xfront plank for 40 seconds and rest for 20 seconds. Then 3xleft, 3xright, 3xback take 1 minute rest, then do each 2x, take 1 minute rest and then each 1x.
Pushups and Situps: Do 10-9-8-7-6-5 routing: Do 10 pushups followed be 10 situps followed by 9 pushups followed be 9 situps...this took me 5:11 today. If this is easy for you, start with a higher number and finish all the way to 1x each
There are also many great routines you can find on the internet.
I found [this routine] on google by typing in "core workouts." You could use this as a 3rd routine if you like it...JUST DO CORE EVERYDAY!!!
---
SJB XC Teams at The Newport Running Camp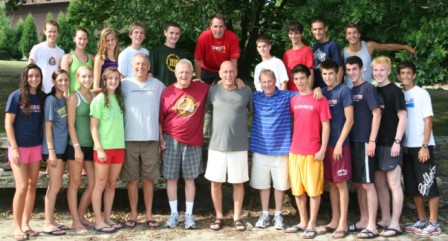 with Coaches Tyson, Dellinger, Squires and McChezney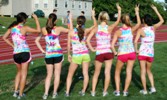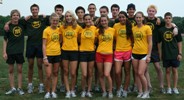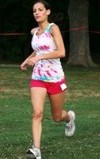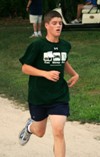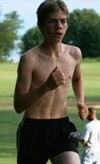 ---