SJB X-C 2020
---
Saturday November 14, 2020: CHSAA Catholic State Championships
[Team Results]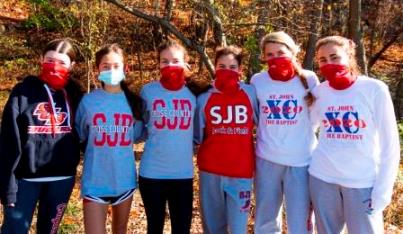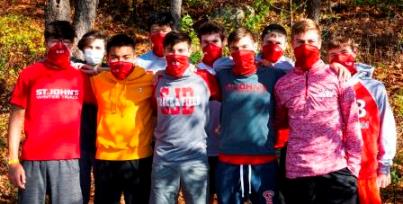 Girls 2nd Place CHSAA State Champs - Boys First Place CHSAA B-Division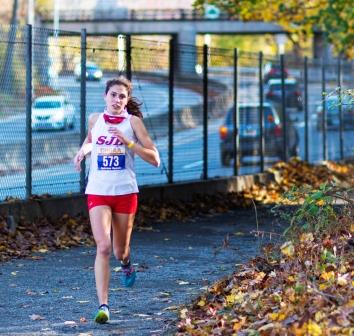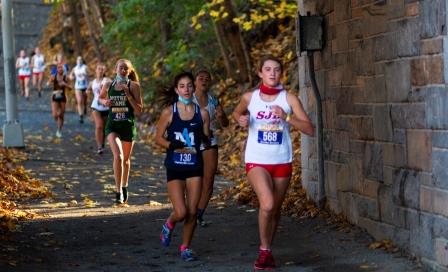 Sabrina Spezia finishing in 4th Place and #1 From Long Island Again
Proving that she is the NSCHSAA League Champion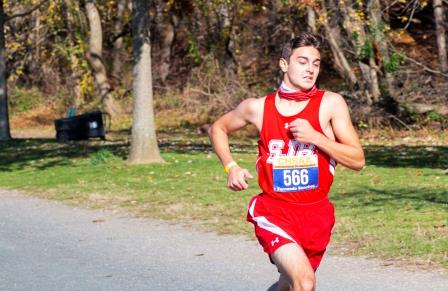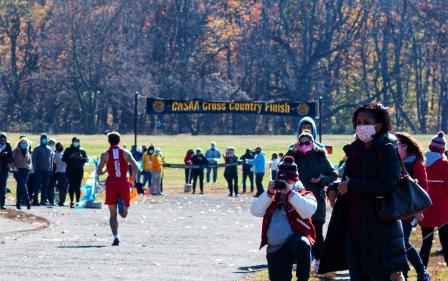 Fernando Sanchez Winning the B-Race and Leading his team to victory
---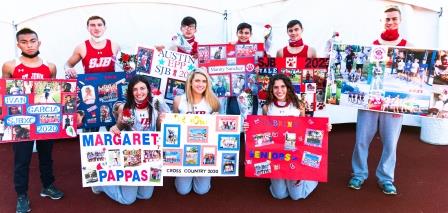 Sunday November 1, 2020: NSCHSAA Championships [Team results]
What a GREAT DAY for SJB Cross Country!!!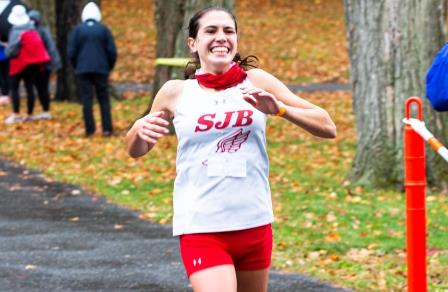 Sabrina Spezia WINS the Individual League Championship
The Girls Varsity Team just miss winning with all 5 scores in the top 15, 4 scores in the top 10, all 5 run Lifetime Personal Bests and ALL FIVE EARN ALL-LEAGUE
On the Boys all but two of 21 runners ran a lifetime personal best or a seasons best
Roan Anderson comes in 4th in the Frosh Champs
ALL OF THIS WITH ONLY 5 WEEKS OF TRAINING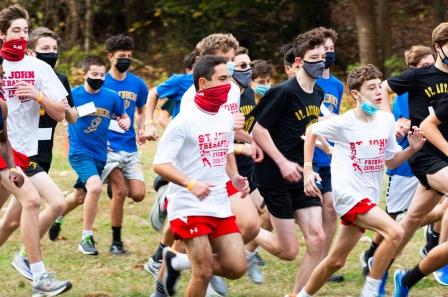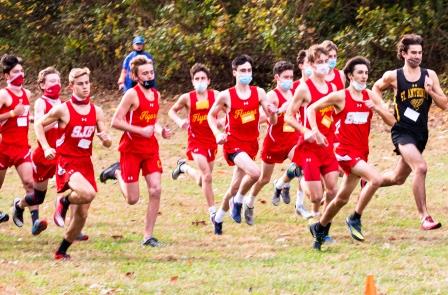 ---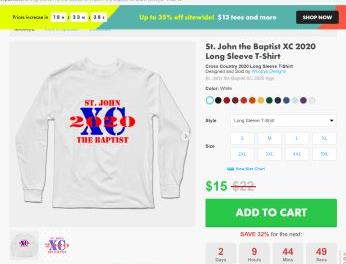 Because we did not do a team order, the Athletic Department has approved an optional 2020 XC Long Sleeved WHITE shirt. The Cost with shipping is around $21 but only for for the next two days - during the company's sale
[Click here to order]



---
Saturday 10/24/20: NSCHSAA Sophomore Champs + class races
[Team Results]
Emily Hamel comes in 3rd Place in the Soph Champs
Sabrina Spezia finishes in 2nd Place in the Senior Race
Caitrin Crawson finishes in 3rd Place in the Junior Race
Fernando Sanchez finishes in 5th Place in the Senior Race
Roan Anderson finishes in 5th place in the Freshmen Race
---
Saturday 10/17/20: 4xMile Relays at St. Dom's [Team Results]
Boys Freshmen 4th Place - Boys Varsity 4th Place
Girls Varsity 2nd Place
Oscar Partyka 2nd Place in the individual Mile Race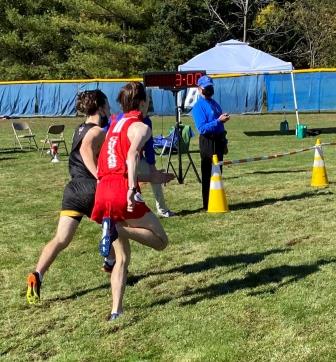 ---
Saturday 10/10/20: NSCHSAA First Race at Our Lady of Mercy Academy:
[Team Results] [Official Results]
The Athletic Directors and the coaching staff would like to THANK OUR PARENTS for your help and cooperation on Saturday. What we asked you to do, drop your kids off - then go away - not get to watch their race - then come back and get them, was a big ask and our SJB XC Parents did it better than any other school in our league.
---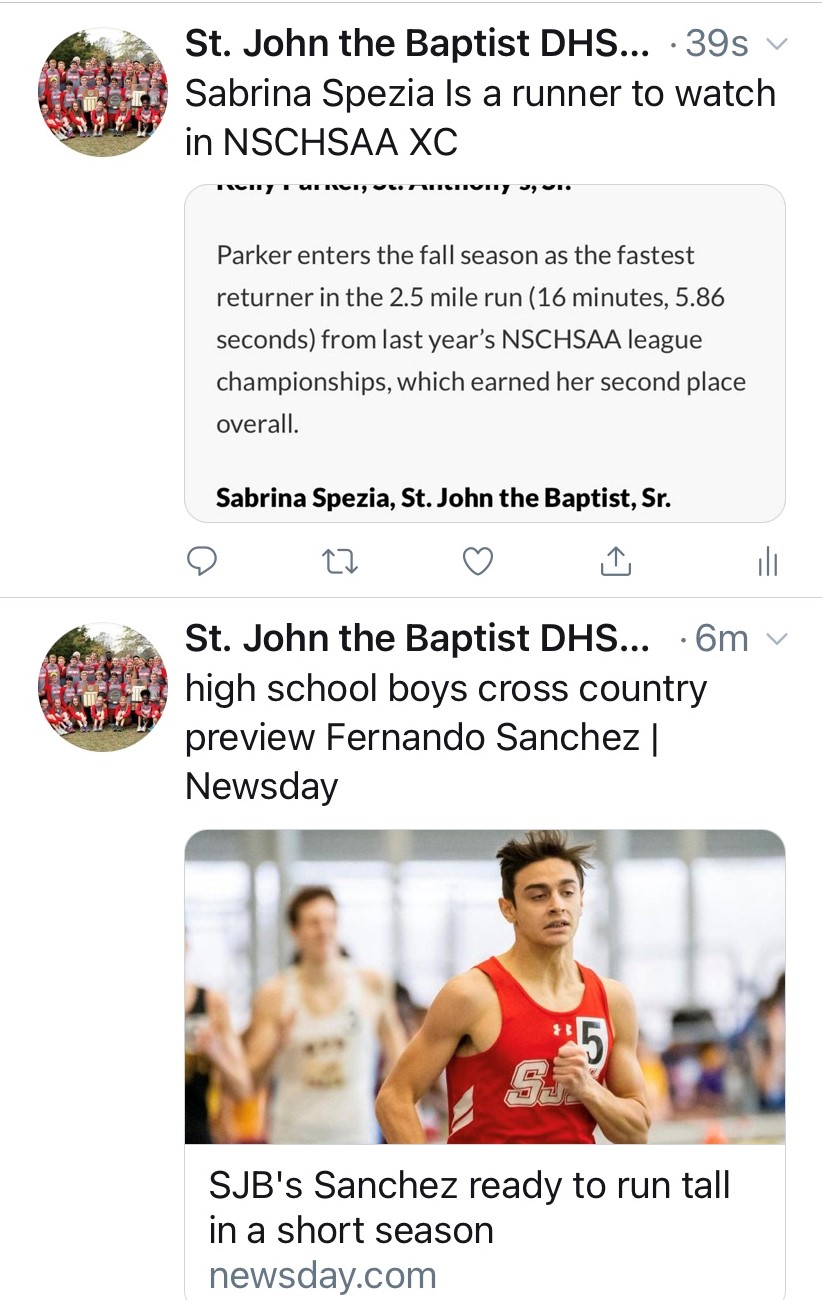 ---
Links for Athletic Department Blue card and yellow card
[Blue Card] [Yellow emergency card]
---
Click to see the letter e-mailed on Wednesday 9/23 to all that signed up
[Click to read]
---
Welcome back to SJB
Our first practice will be Saturday 9/26 at 8:00am. We will meet next to the tennis courts off of Park Ave in Babylon Village. Temperatures will be checked during attendance and all must be wearing a face mask. Coach McGrath and Myself will give you and your parents as much information about the season that we can. A run will then be assigned and the athletes will go do their workout. At that point parents are welcome to ask any questions they need to. This is going to be a very different season and we all have to remain flexible. Practice will be over by 10am
---